Michael's grandparents bought him a drum set at age 3 and let him play along with the "Lawrence Welk Show"
on saturday
night TV. And the rest is….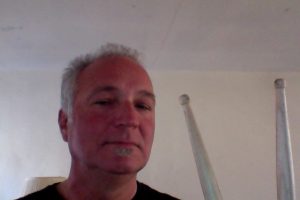 Not many musicians have performed at Nashville's Grand Ole Opry AND Harlem's Apollo Theater, but Michael has done that and a lot more. A graduate of Boston's prestigious Berklee College of Music, Mike has recently been honored to teach there for their summer program. They asked him back.
His many performance credits include 
Jose Feliciano, Melissa Manchester,the
 Mamas and Papas, Ben E. King, New York soul/jazz group Stuff, Taylor Hicks, Leslie Gore, Little Anthony, Richard Wagner (Alice Cooper), Larry Coryell, Nashville artists: Rodney Crowell, Delbert McClinton, Jerry Reed, Carlene Carter, Randy Travis, Leroy Parnell, John Cowan, Clay Walker. 
Michael also appeared on the "Friends, Monica's Wedding" Episode, and the Movie "Something to Talk About" (Robert Duvall/Julia Roberts).
Michael is a former student of legendary drummers Bernard Purdie, and Peter Erskine.