Ryan Lee Crosby has been working full time as a guitar teacher and touring musician for the last decade. Since 2010, he has taught private lessons, group classes and workshops, while maintaining an active concert schedule with annual European tours and performances across the US in support of his numerous albums.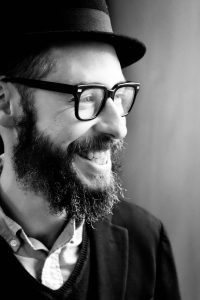 Crosby teaches Mississippi blues for acoustic and electric guitar, beginning lap style slide guitar, fingerstyle technique and classic rock. In 2006 he was named "Best Singer/Songwriter" in the Boston Phoenix/WFNX Radio annual Music Poll and he has also been nominated for "Best Local Male Vocalist," as well as "Best Singer/Songwriter" in the Boston Music Awards. In addition, Crosby composed and produced the soundtrack for the critically acclaimed PBS documentary "Racing the Rez" in 2012.
Ryan Lee Crosby's teaching style is centered in kindness, patience and a sincere desire for each and every student to feel a sense of fulfillment through music.
For examples of his playing, please see the following links: