Steve Heck is one of the most in-demand performers and professors on piano and voice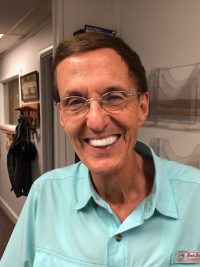 in the Boston and New England music scene, where he has been a continuous fixture
for over 50 years. He has performed regularly as a solo act in Boston venues such as
the Oak Room at the Copley Hotel, the Encore, in Boston's storied Theater District, and
at many other well-known venues along with a pantheon of local music heroes.
Over the years, he has appeared on stage supporting many famous music names, from
the Four Tops to The Byrds, Joe Henderson, Richie Havens, the Platters, and many
others in a wide variety of modern popular music styles. Steve released his most recent
CD of original songs called "Midwest Memories" on The Thin Ice label, produced by Bob
Patton. The album includes 14 original songs covering musical styles from Country and
Rock, to Blues and Pop.
When not performing, Steve teaches piano privately and is also a sought-after vocal
coach and vocal accompanist. Steve has been on the piano faculty at Berklee College
of Music since 1991. His teaching emphasizes learning many different styles of music
and he prepares his student for the real world of having a successful career in music.